International Collaboration & Asian Collaboration
As varieties and quantities of bioresources needed for R&D have far exceeded the capacity of a single center or even a country, international collaboration is urgently necessary. RIKEN BRC has been actively participating and leading in international and Asian collaborative networks for various aspect of bioresourses.
Asian Network of Research Resource Centers (ANRRC)

Asian Network of Research Resource Centers (ANRRC) was established in September 2009, for facilitating sustainable use and development of bioresources in the 21st century, with the aim of promoting science, technology, and innovation in Asian regions, improving relative positions of Asian countries to those of European countries and the USA, and thus contributing to prosperity of Asian people. As of the end of 2018, 108 institutions from 16 countries and regions have joined the ANRRC, in which RIKEN BRC has been playing a pivotal role as a founding member, a board member, a vice president and a president.
The Global Mouse Models for COVID-19 Consortium (GMMCC)

RIKEN BRC has joined to the GMMCC which consists of research centers and repositories for mouse genetics, genomics, and functional assessment. The GMMCC underpin global research into COVID-19 and SARS-CoV-2 by the efficient delivery of relevant mouse strains, mouse genetics expertise, as well as by dispatching information on outcome, therapeutic effects and safety testing platforms.
International Mouse Strain Resource Database (IMSR)

The one-stop database of mouse strains available from mouse repositories around the world. Almost all mouse strains of RIKEN BRC have been registered in the IMSR database.
International Mouse Phenotyping Consortium (IMPC)

International Mouse Phenotyping Consortium (IMPC) was established in September 2011 expanding international collaborative networks in phenotyping knockout mice, with the goal to publish an Encyclopedia of the Mammalian Genome Function. RIKEN BRC has committed to this effort, hosting symposiums two times. Outcomes of these collaborative activities will greatly contribute to enabling delineate of biological function of each gene, a better understanding of diseases, drug discovery and development as well as prediction of potential side-effects early in the drug discovery process, and moreover, deeper insights into sophisticated biological functions. As of March 2020, 25 institutions in 14 countries and regions are involved in the IMPC.
The Asian Mouse Mutagenesis & Resource Association (AMMRA)

Asian Mouse Mutagenesis and Resource Association (AMMRA) was founded in 2006 with the aim to facilitate development, phenotyping, repository construction and utilization of mutant mouse resources in Asia. RIKEN BRC has worked as a founding member, among 11 institutions from 5 countries and one region.
Multinational Arabidopsis Steering Committee (MASC)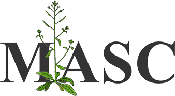 MASC has led the international plant science using Arabidopsis thaliana. RIKEN BRC has been collaborating with the overseas members to promote the current project, "From bench to bountiful harvests".
International Cell Line Authentication Committee (ICLAC)

In order to eliminate the use of misidentified cell lines from the community, ICLAC started its activity in 2012. Major cell banks around the world such as RIKEN Cell Bank in Japan, ATCC in USA, ECACC in UK and DSMZ in Germany are participating in this Committee. The ICLAC has its own website and is disclosing the list of misidentified cell lines.
International Stem Cell Initiative (ISCI) and International Stem Cell Bank Initiative (ISCBI)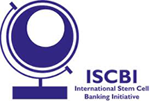 In order to accelerate the development of stem cell researches by international collaboration, the International Stem Cell Forum (ISCF) started its activity in 2003 with 11 countries as the members. Under the supervision of ISCF, International Stem Cell Initiative (ISCI) and International Stem Cell Bank Initiative (ISCBI) were established in order to standardize culture method and relevant technologies in the field of stem cell research. RIKEN BRC is a member of both ISCI and ISCBI and is contributing to the field of stem cell research.
World Federation for Culture Collections (WFCC)
The WFCC has been acting as a network organization to promote and support culture collections of microorganisms and cultured cells. A data center of WFCC, World Data Center for Microorganisms (WDCM), has set up to provide information about culture collections of the world and their microbial resources. A member of the JCM has been appointed as a board member of WFCC, and keeps a close relationship between the JCM and WFCC. The JCM has also contributed to establishment and development of information tools at the WDCM by providing various types of data.